Solar Panels Made In USA | List of American Manufacturers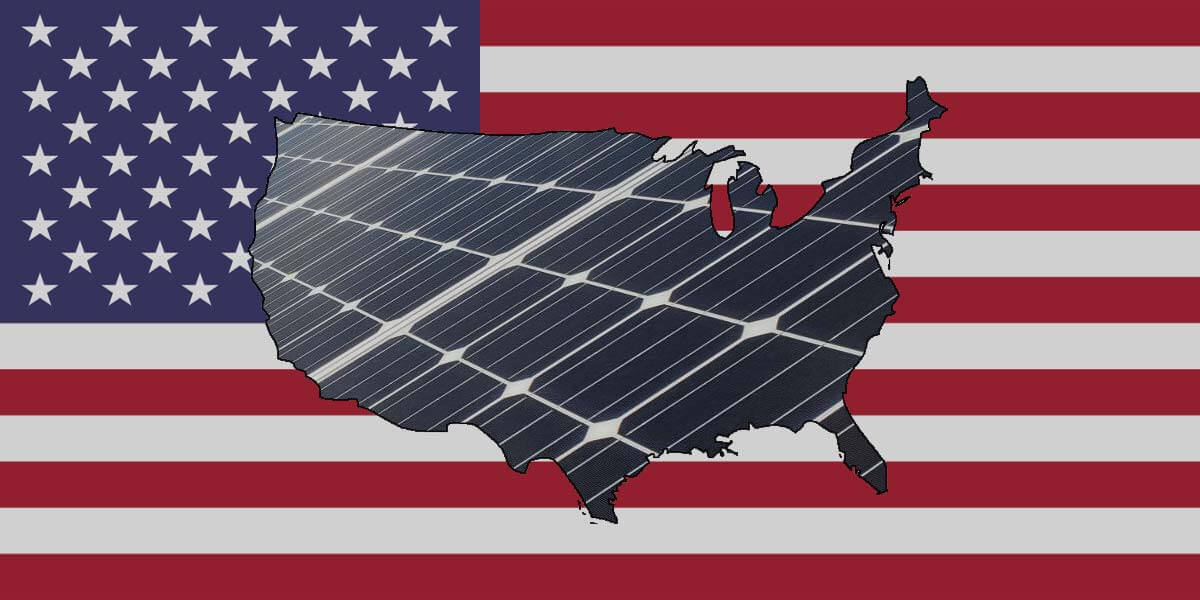 There are many different brands of solar panels present in the market. However, US manufactured solar panels are few in numbers. The most popular US solar brands are SolarTech Universal, Mission Solar, SunPower, Heliene, and a few others.
There are many Americans who prefer US manufactured solar panels. This could be because of loyalty towards American manufacturers or simply because of the sturdy quality of the solar panels these brands manufacture.
Solar panels should last for a long time, and thus quality becomes a crucial factor. Hence, the people who want to put solar panels in their house while lending support to American manufacturers tend to wonder which one of the US solar panel manufacturers they should buy from.
Are Any Solar Panels Made in the USA?
A huge number of solar panels marketed in the United States aren't actually made here. A huge majority of them originating from China have relocated their businesses and started producing solar panels in the states in recent months.
The then US President in 2018, Donald Trump, slapped a 30% tax on foreign solar panels imported into the United States. It will drop by 5 percent each year down to 15 percent in 2022, after which it will remain constant.
This changes the reality somewhat for the foreign built solar panels, which will have to increase their value in the next few years to compensate for the tax imposed by the Trump administration.
This has made the American manufacturers of solar panels more competitive than they have ever been. They thus need to step up their manufacturing to fill in the gaps created by this new tax slab. Some prominent manufacturing units native to America have been doing well and dominate the market considerably.
7 US Solar Panel Manufacturers
1. Sunpower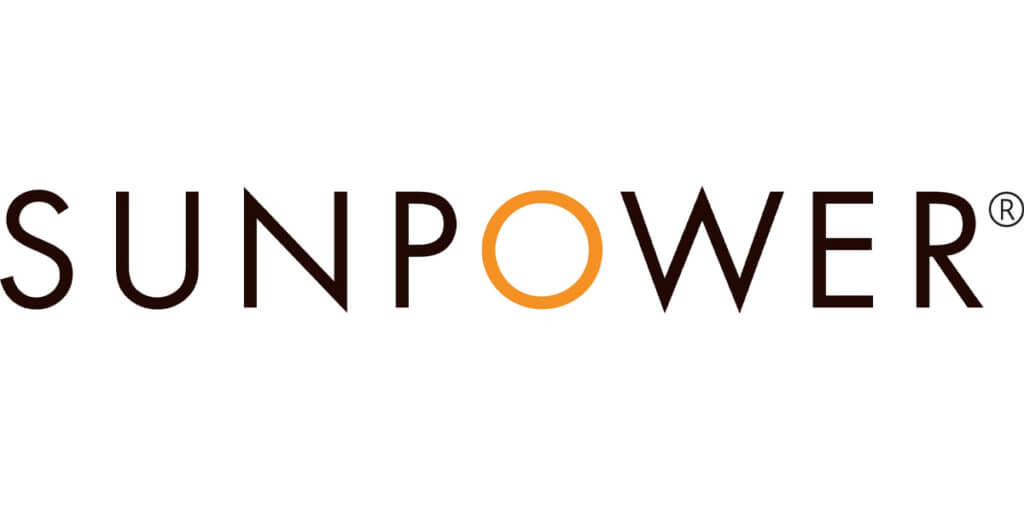 SunPower is a solar panel company based in the United States. The solar panels produced by it are one of the most efficient in the world. Its two types of panels, the A-Series and X-Series, both convert sunlight to energy at a rate of more than 22%.
In 2019 the company decided to sell its manufacturing operations to Maxeon Solar, a new Singapore-based company. Hence, most of its highly efficient panels use the cell technology of Maxeon. Its premium series of highly efficient solar cells is known as Maxeon.
The new SunPower manufacturing, which is also smaller, will focus more on solar installation than manufacturing, which means it might wind up relying heavily on solar leases and power purchase agreements for recurring income.
SunPower's solar panels compete with the likes of LG and Renogy and are among the top 20 solar panels based on their efficiency, with consumers ranking them fourth in June 2020.
SunPower will also draw an exclusive arrangement with Maxeon in North America as part of the reorganization, which will ensure that SunPower will be the sole North American vendor of Maxeon cells for the time being. Maxeon Solar, on the other hand, will be free to market its products to other consumers across the world.
2. First Solar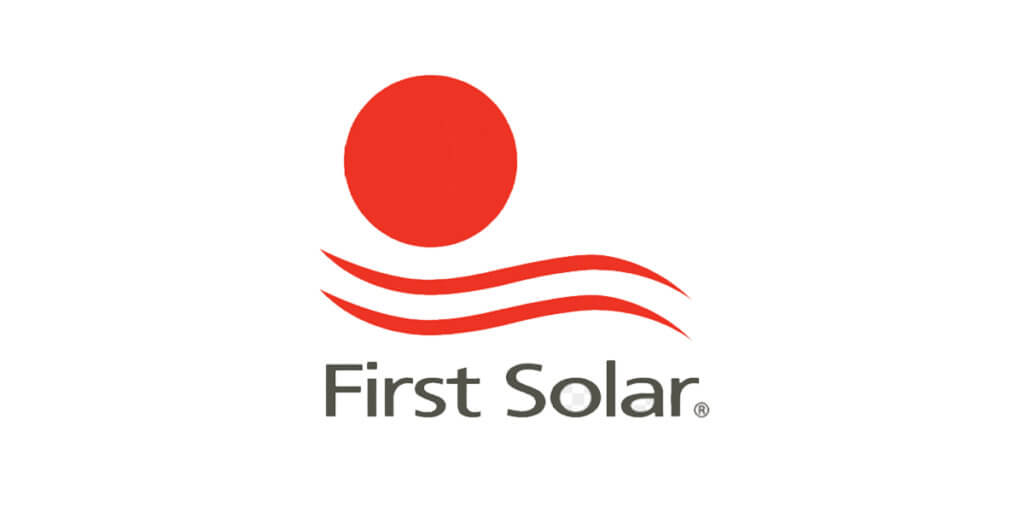 With an annual production of more than 1.9GW of solar modules, First Solar is one of the largest solar panel producers in the United States. Their main product is uncommon in that they employ thin-film photovoltaics instead of crystalline silicon, as the bulk of solar panel producers do.
Being one of the major solar manufacturing businesses in the United States, First Solar has done an excellent job in carving out a niche for itself and thereby lowering its cost of thin film products subsequently. Thin-film PV offers a wide range of significant benefits, including cheaper costs and improved high-temperature performance.
Despite this, traditional crystalline solar panels are often less costly due to their greater popularity and higher manufacturing volumes. Their panels come close to the price of conventional silicon panels. In addition to the United States, First Solar has production sites in Malaysia and Vietnam. It's possible that determining the plant your panel was created in is difficult.
3. Heliene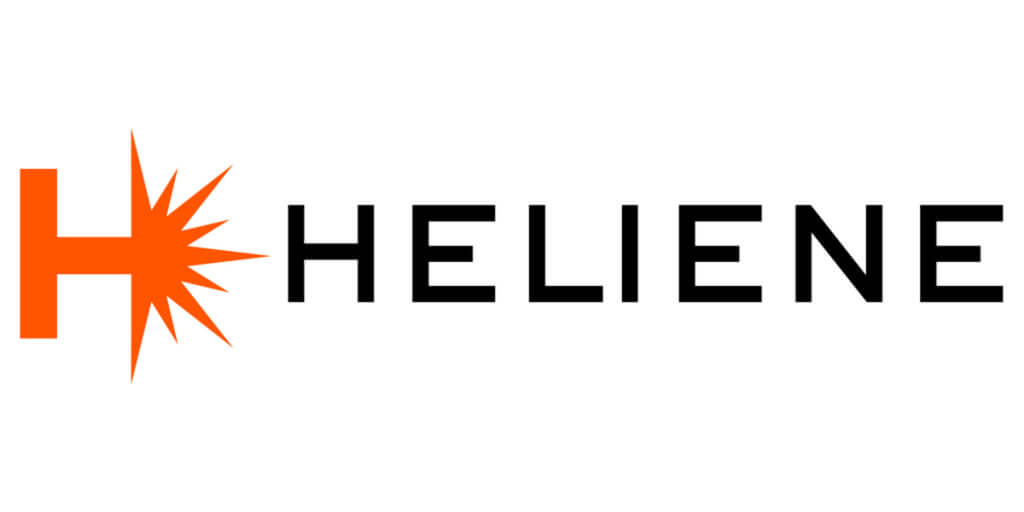 Heliene, based in Sault Ste. Marie, Ontario, produces a dynamic variety of polycrystalline and monocrystalline solar panels for applications in various commercial and industrial processes. Heliene recently took over a closed solar panel facility in Minnesota, and they manufacture in both Canada and the United States. 
Heliene had also indicated that it would be investing in a new equipment line at its Minnesota facility after the White House announced that the solar tax was levied on the foreign units. 
Heliene solar panels are also eligible for the Minnesota Solar Incentive Program, making them one of the most notable American solar panel producers with production sites in Minnesota. They are wholly dedicated to the households that primarily install Minnesota-made solar panels.
The monocrystalline 96 cell model is their most impressive solar panel. It has a power output of 490 Wp, which is unique in the solar industry, and a maximum efficiency expanding up to 19.1 percent. This is a top-of-the-line solar panel produced in the United States.
4. Hanwha Q CELLS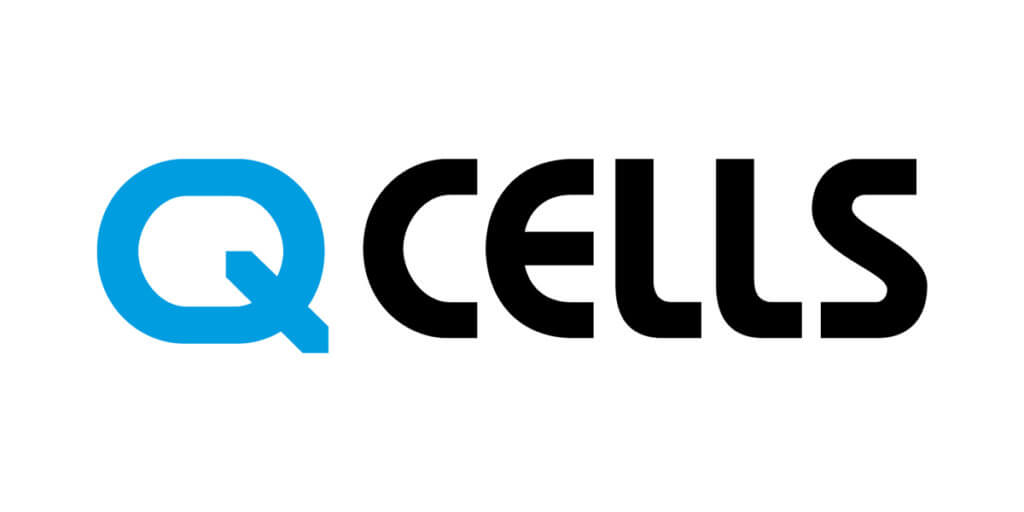 Hanwha Q CELLS, a subsidiary of the Hanwha Group, is a significant South Korean company that has over time evolved to become one of the world's leading solar panel producers. The firm established its first US facility in Dalton, Georgia, on September 19, 2019, to produce Q CELLS solar modules.
It would be constructing the United States' largest silicon PV manufacturing facility, capable of producing around 1.6 gigawatts of solar panels per year.
The companys' newest solar panels, Q.PEAK, are being manufactured at a new plant in Dalton, Ohio. With a daily production capacity of 12,000 panels, Hanwha claimed it was the largest solar manufacturing factory in the Western hemisphere when it first opened. It has a maximum efficiency of 20.6 percent, making it competitive with other high-efficiency premium panels like SunPower and LG.
Its PERC technique adds extra layers to the back of solar cells to increase efficiency, and the reflecting coating helps to maximize the amount of light that reaches them. A black backsheet behind the solar cells and a black frame create all-black solar panels.
5. SolarTech Universal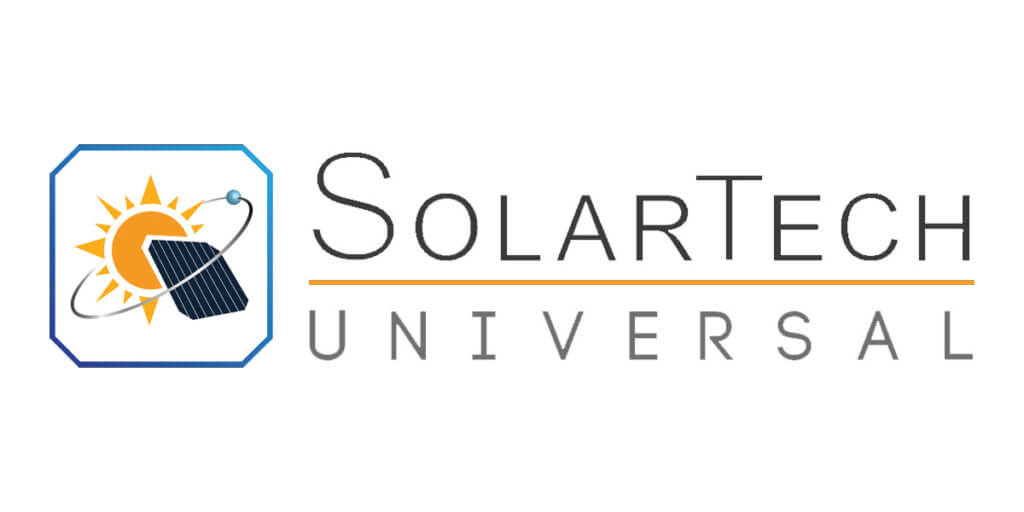 SolarTech Universal is a high-performance solar panel manufacturer situated in Florida. It is Florida's lone solar panel producer. With production facilities in Riviera Beach, the company was founded in 2012.
Their solar panels are made utilizing heterojunction technology, which blends monocrystalline and amorphous silicon thin-film cells together.
These are said to have greater performance at high temperatures and a reduced cost of high efficiency. The EPIQ range of HJT panels from SolarTech Universal has a peak efficiency of 19.9%. The business touts its proprietary EPIQ technology, which integrates PERC, heterojunction, and smart wire technology into a single design that claims great energy performance.
6. Silfab Solar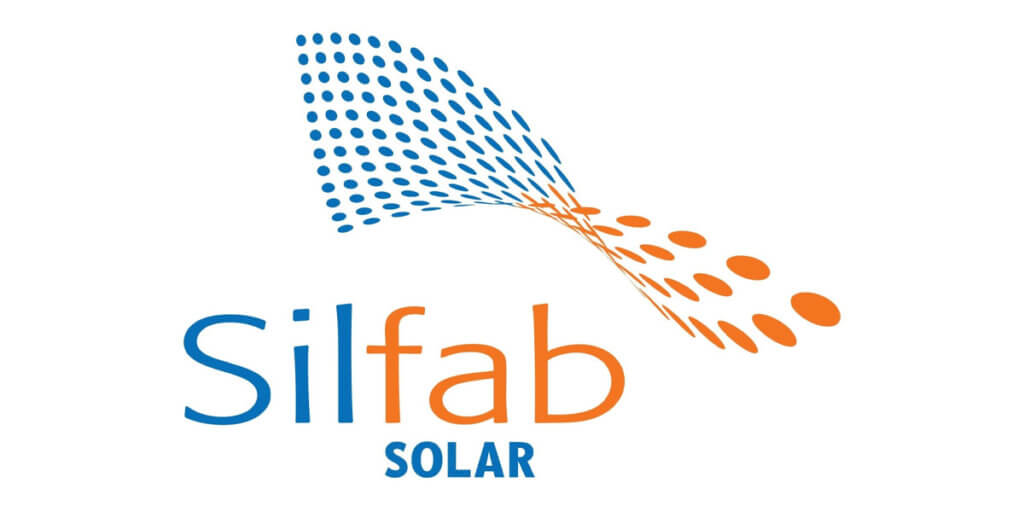 Silfab Solar is a solar panel manufacturing firm with 35 years of expertise. Its headquarters are in Bellingham, Washington, and it has 158,000 square feet dedicated to automated production lines that design PV modules for the American market. In 2019 the firm unveiled its new line of incredible solar panels.
This 60-cell SLA-MWT 320Wp Monocrystalline solar panel has an efficiency of 20% and a 30-year performance warranty. Another one is the SLA-M-HC-320, a 120-cell monocrystalline module that, while being 20 % efficient, has a half-cell technology, PID resistance for high PV string voltages. Bifacial PV modules are also part of the company's offering.
Models like the SLG-X Bifacial solar panel have a 360Wp on the front side. It can also produce up to 450Wp when both front and back sides are combined for generating the power. Finally, Silfab Solar also extended its activities in the United States in 2018 by purchasing Itek Energy, another important US solar panel manufacturer.
7. Jinko Solar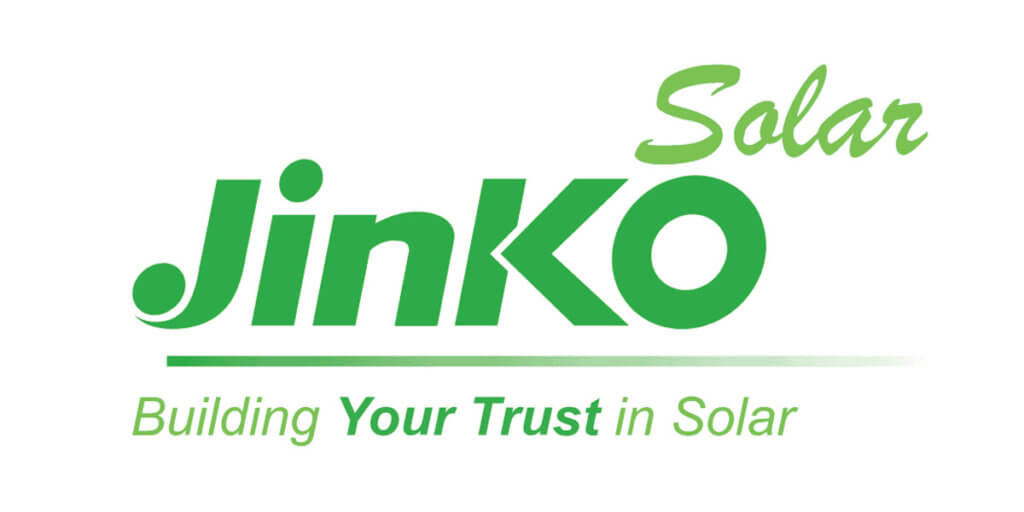 Jinko, a Chinese business that is one of the world's top solar panel producers, just began production in Jacksonville, Florida. It formed a partnership with NextEra Energy, a US-based energy corporation, and previously said that the plant will be capable of producing up to 400 megawatts of panels per year.
The majority of those solar panels will go to NextEra Energy and its subsidiaries for use in its solar power facilities. To enhance their usage of renewable energy, they stated that they would purchase 7 million solar panels from Jinko. Its plant based in Jacksonville is dedicated to producing monocrystalline PERC modules, which are part of Jinko's Cheetah product line.
Jinko also has large manufacturing units based in China and Malaysia. This implies that if you buy a Cheetah mono PERC panel with the goal of supporting American manufacturing, you won't be able to determine if it was built in Jacksonville or China.
Verdict | Sourcing American Made Solar Panels Can be Confusing
Even if it's manufactured in a particular country, manufacturing is a global process. This holds significance for a product like a solar panel, which is made up of raw ingredients from sources worldwide. Even if a solar panel is made in the United States, there is a high chance that its individual components, such as the photovoltaic cells, were most likely made overseas.
Other than the solar panels made in the USA, other brands such as Zamp Solar, Renogy, Go Power, ETC. manufacture and sell their panels in the country and are just as efficient. The quality of things made in the United States is typically unquestionable, but that doesn't rule out the fact that you will be able to get premium, high-quality modules made outside of the United States as well.
There are product lines manufactured in the United States and elsewhere, making it impossible to tell for sure whether you are purchasing a panel created in the United States.
These American businesses combine domestic and international manufacturing. This implies that if one of your goals for installing solar on your home is to promote green manufacturing employment in the United States, you have a lot of alternatives.