How to Start A Solar Farm Business in 2023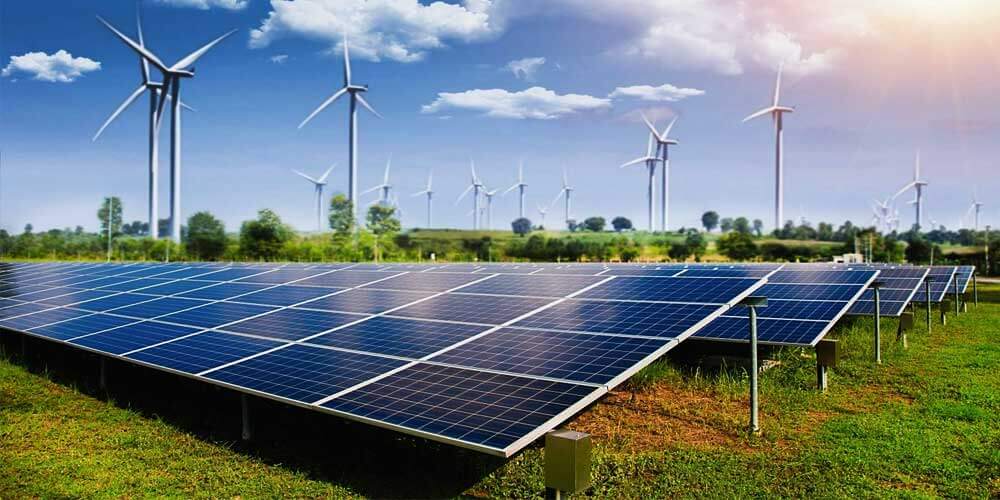 If you've been weighing your options about renewable energy for a while, then there is a strong chance that you've already heard of solar farms.
For those who haven't: solar farms are essentially what it says on the tin – huge pieces of land that have solar panels installed on them. They exist because some families and homes might simply not have the place for solar panels and thus need to get their renewable energy from elsewhere.
Solar farms are actually a pretty innovative and lucrative way of starting a business that can provide a decent turnover and also contributes to the well-being of the world at large. You might already be aware of how crucial renewable energy is – so having a way to propagate it for others is in everybody's best interest.
But let's look over what components of starting a solar farm you need to consider before actually diving into the nitty-gritty of it.
Things to Consider Before Starting Your Own Solar Farm
Before jumping into the tempting option of having a solar farm all to yourself and running it successfully, try envisioning the pros and cons and the requirements of the same. There are a few things you have to consider for building small-scale solar farms.
1. Know the Nature of Your Land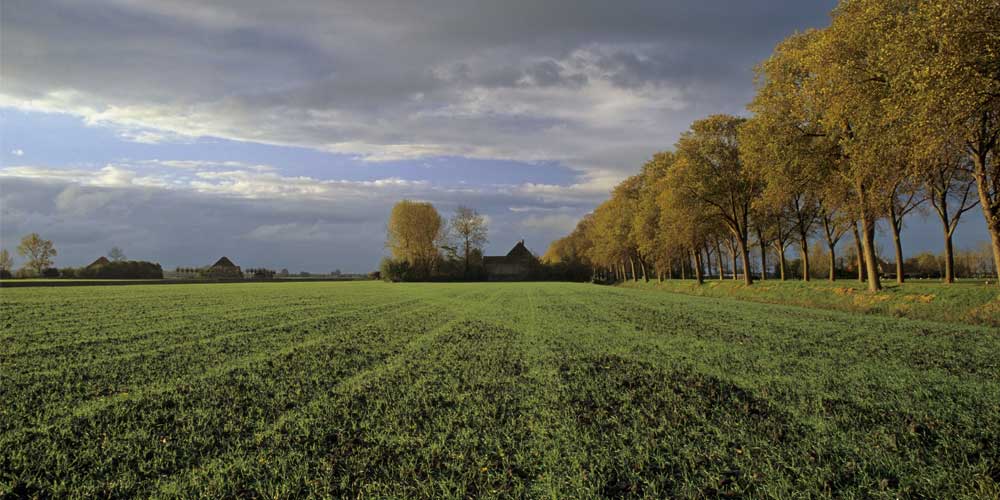 It is absolutely imperative to know about the nature of the land wherein you plan your future solar farm to be. If you have not decided on fixed pieces of land yet, then you should do so in order to take the next steps.
While picking the land to start a solar farm, remember to check out all the other components of the land while you're at it. This means everything – what temperature the land usually gets at various times of the day, pipelines and drainage systems that can potentially damage the farming potential of the land.
Make sure that having solar farms on that piece of land will not hamper its other qualities. Additionally, pay special attention to the buildings around and what kind of shade they provide to your land, if any. It is recommended to have minimal shade at all times.
Keep in mind whether the advent of access roads can be an issue as well since it is quite possible that the farming potential may be degraded because of the installation of solar panels.
2. Weather Conditions of Your State
Once you have deemed the nature of the land itself to be appropriate to support the installation of a large-scale project of solar panels, it's also important to consider environmental conditions at the same time.
Weather is an often-ignored part of starting your own solar farm – but since solar panels draw from the heat of the sun and convert the same into energy, it is absolutely imperative that you have to be thinking about weather conditions of the state that you're planning to locate your solar farm in.
Some states are naturally predisposed to abundant sunlight throughout the year, which is a good thing – since direct sunlight is the way to go for solar panels.
For the most part, solar panels are resilient against any kind of weather, but their ability to produce energy may be severely hampered if they do not get a steady supply of sunlight for most of the day.
3. Suitability of Your Land
When you're looking over the nature of your land and the weather you're most likely to get in that area, you might also check the suitability of the land you're building a solar farm on. This is an absolutely crucial consideration as this can be the decisive factor that makes you pick one plot of land over another.
But what sort of land should you be looking out for, and how does this affect the placement of the solar panels on your solar farm?
It is common knowledge that solar panels work best in areas located in plains or have flatter altitudes than most. Having a flatter piece of land ensures that the solar panels can absorb sunlight to the best of their ability.
This follows that you should make your solar panels face the sun directly so that there's no barrier between energy synthesis by the solar panels themselves – and it is usually preferred that the land itself is facing the south, in the direction of the sun.
You can use a variety of tools to check the probable energy creation via your solar panels on different plots of land.
4. Solar Panel Installation Cost Per Acre
Perhaps the most important component to consider above them all – solar farm costs. How much money would you be able to make depending on the scale of your solar farm project?
As we mentioned before, solar farms are a very lucrative way of making money that also encourages households to go green by installing solar-powered devices. But before thinking of the output costs, you need to be thinking of the cost to build a solar farm project in order for it to give you solid returns years down the line.
You're going to need to keep in mind several things like the property's location and the size of the land that you're situating your solar farm in, with respect to how much your solar panels can cost per acre.
Areas closer to major cities will obviously have a higher cost of solar panel application than rural areas. At the same time, the size of your plot may also be a decisive factor that influences your installation costs.
Bigger plots will have you installing more solar panels, thereby increasing the price. If you want to know more about solar panels, you can head to this article.
5. Repair and Maintenance Accessibility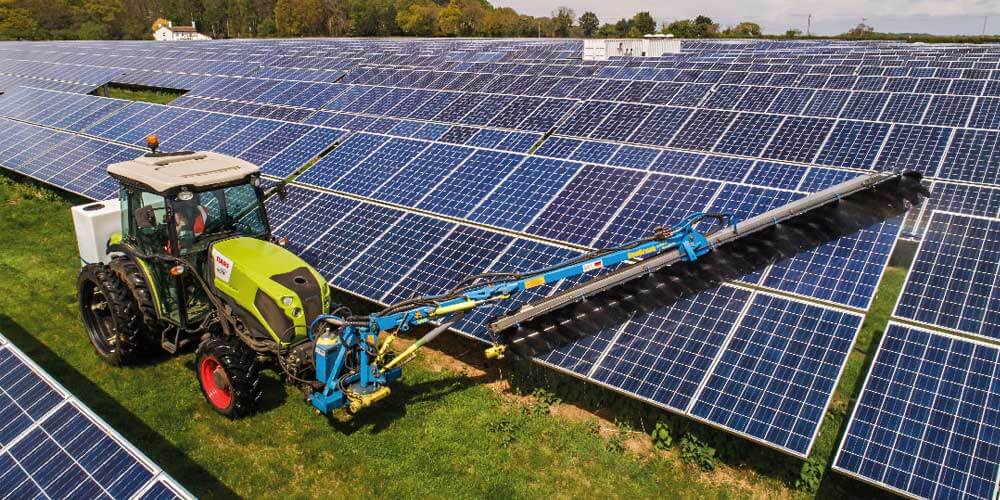 Now that you have most of the decision-making of your solar farm project under your belt, there are some long-term issues that you need to be thinking about before you begin to implement your ideas.
While the location of your land and the subsequent investment might seem like the first things that you can get out of the way, it's also important to consider future maintenance for your solar panels like cleaning, servicing of equipment, regular maintenance of thermal based components, etc.
Solar panels, like other energy-creating machinery, require care and maintenance every now and then. There are several issues that a successful solar farm can face – including but not limited to natural disasters such as storms or issues with the solar panels themselves, such as impairment to the conduits and cells of the solar panels (may be polycrystalline or monocrystalline).
Vandalism is also a common problem – to avoid these issues, it is important to consider the routine upkeep of your solar farm. Choose a solar farm location that helps repair and maintenance be more accessible to you for convenience.
6. Tax Regulations
The last thing that you need to consider while planning your solar farm project is the tax laws and regulations regarding solar panels in that part of the world. Tax laws can change drastically depending on the state or country you're in, so it's important to talk property tax with the Revenue Office of the place where you're planning to set up your solar farm.
Keep in mind that once your solar panels have been set up at the location of your solar farm, the land will be considered taxable. Things like tax liabilities will also have to be considered by you once you're running your own solar farm since the land becomes an actual property henceforth.
Final Words
Once successfully executed, solar farms are the next big thing in terms of energy conservation and business. If you thought those two things could not go hand in hand, then think again. While it is no easy feat to envision an empty plot of land as your next big project, it is important to weigh the pros and cons of making such a decision.
This is considered to be a long-term investment, so think of the aforementioned components before starting your project for good.
As you have seen, solar farms are an upcoming lucrative way to harness renewable energy and go green while earning at the same time. So consider your next steps carefully and use this guide to figure out how to start a solar farm.