How To Connect Two Solar Panels To One Battery | Guide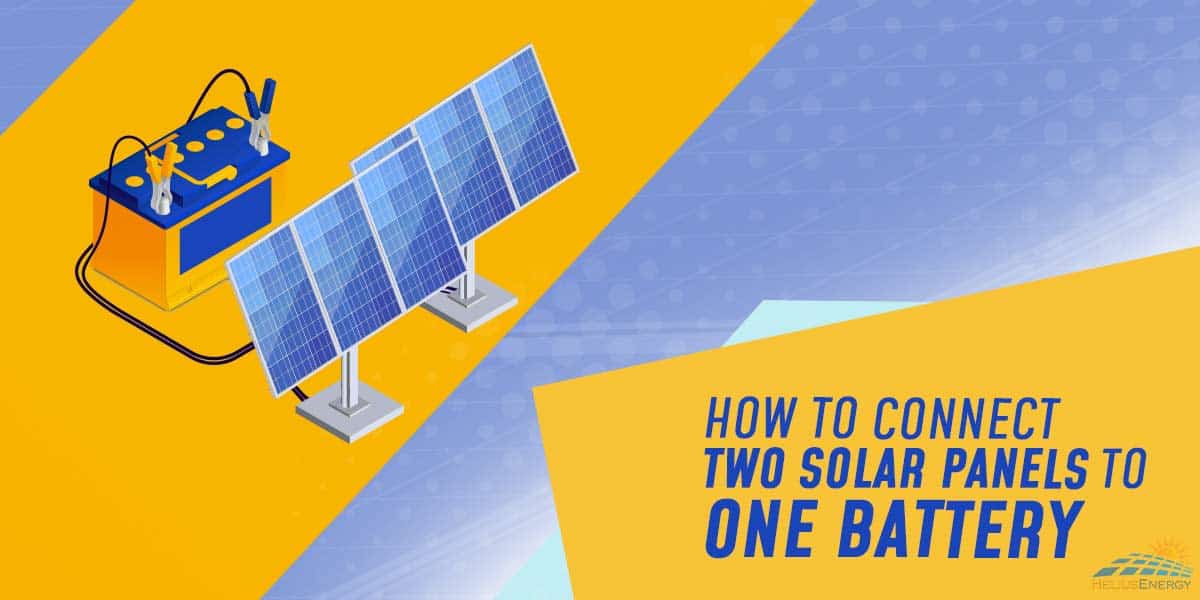 So, you have bought a solar kit or portable solar panels and want to connect them to a battery, but are a little confused? don't worry, it is very simple to connect two solar panels to one controller and battery.
In this article, we will explain to you how to connect two solar panels to one battery. If you have any doubts regarding the steps, you can let us know in the comments section below.
Our Top Picks
Renogy 100 Watt Solar Panel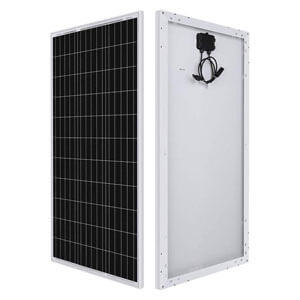 Multi-layered sheet laminations
High Efficiency Monocrystalline
Compatible with on & off grid inverter
Withstands high winds & snow loads
Victron Energy Solar Charge Controller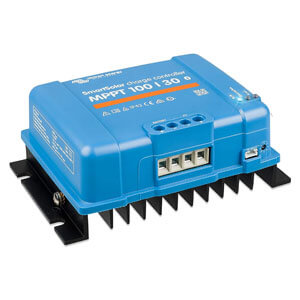 MPPT and Built-in Bluetooth Technology
Outstanding Conversion Efficiency
Adaptive 3 stage battery charging
Extensive Electronic Portection
Vmaxtanks SLA Rechargeable Battery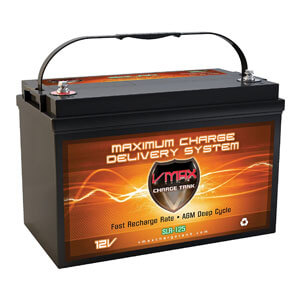 8-10 years life span in float mode
Military grade custom made plates
Designed for 99% recombination capabilities
12 Months Warranty (only from bargainshore store)
Connecting Two Solar Panels To One Battery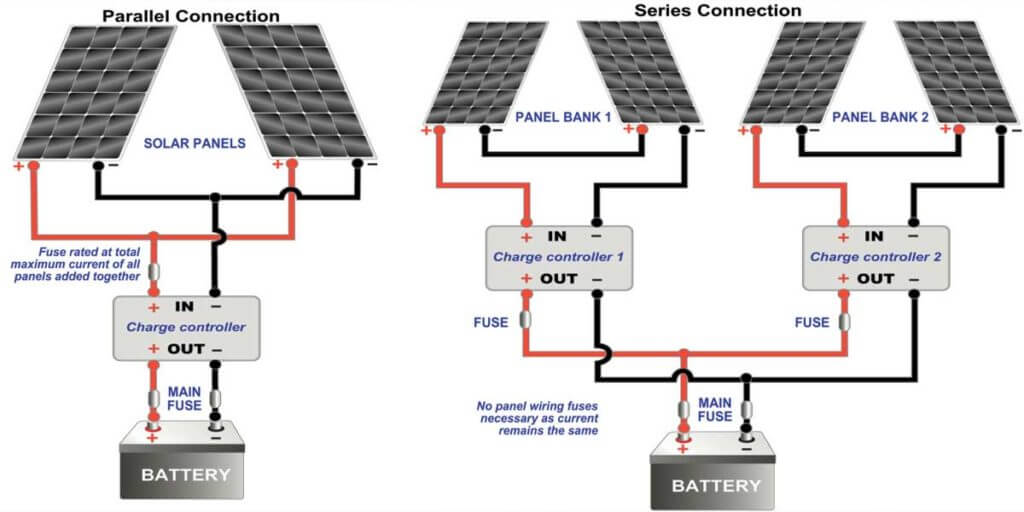 Step 1: Connect Your Battery To The Controller
The primary step is to connect your battery to the charge controller (MPPT or PWM).
You must do this action first. If you connect the solar panels to the charge controller, you might run the risk of destroying the charge controller while doing so. (If you are searching for a good solar charge controller, you might want to read our article on the best solar charge controller to choose a good charge controller)
Wire density depends on the existing that your charge controller is going to send to the batteries. For instance, the Renogy Rover 20A provides 20 amps to the battery. You require wires that can bring 20Amps or more and utilize a 20Amp fuse on the wire. Only fuse the positive wire.
If you are using a flexible copper wire, you require this AWG12 wire with this fuse. Place the fuse as near the battery terminals as possible.
You ought to wind up with a setup like this: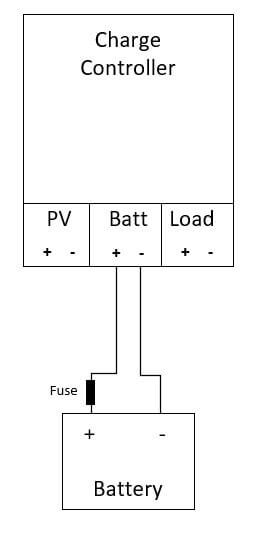 Step 2: Connect Your Solar Panels
In this action, you are going to link your two solar panels together in series or parallel connection as per your choice, you can read our series vs parallel connection guide that will help you to make your decision easy about the what kind of connection to go for.
This can be performed in series or parallel. Connecting your 2 panels in series will build up the voltage, while parallel will build up the current. If you wire in series, you require a smaller sized size of wire than parallel. Continue reading to find out "how to wire solar panels in series".
The fuse ranking is defined in the solar panel datasheet or on the sticker label at the back of the panel. You can use an inline MC4 port fuse.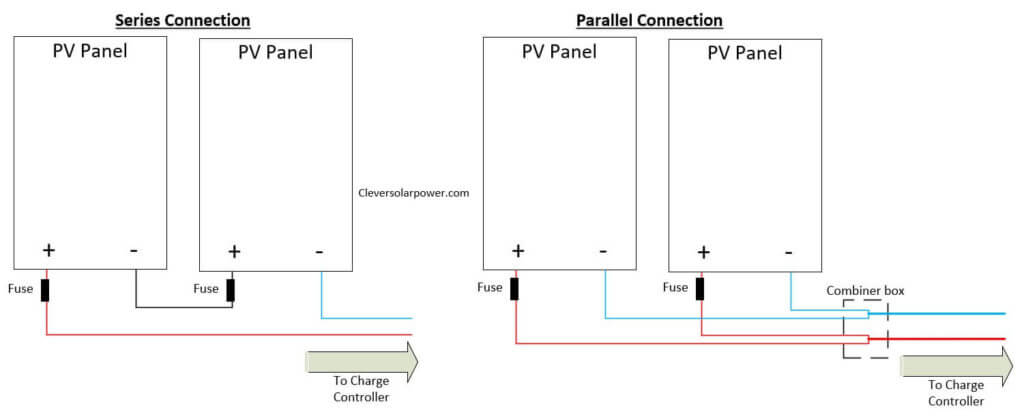 Step 3: Connect The 2 Solar Panels To The Charge Controller
The wire from the solar panel will be too short to run to your charge controller. Use this wire to extend it so it can reach your charge controller. Most of the time, you are going to utilize the series connection. So we will continue the example with the series connection.
Position your charge controller as close to your batteries as possible. Put your charge controller as near to the two solar panels as possible to lessen wire losses.
If you have a remaining wire from the solar panels to the charge controller, then shorten them to decrease losses.
Your DIY planetary system will now look like this: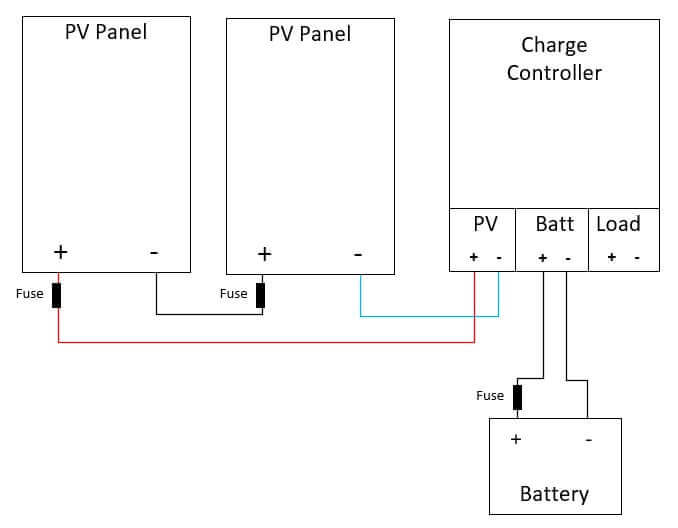 Step 4: Connect The Loads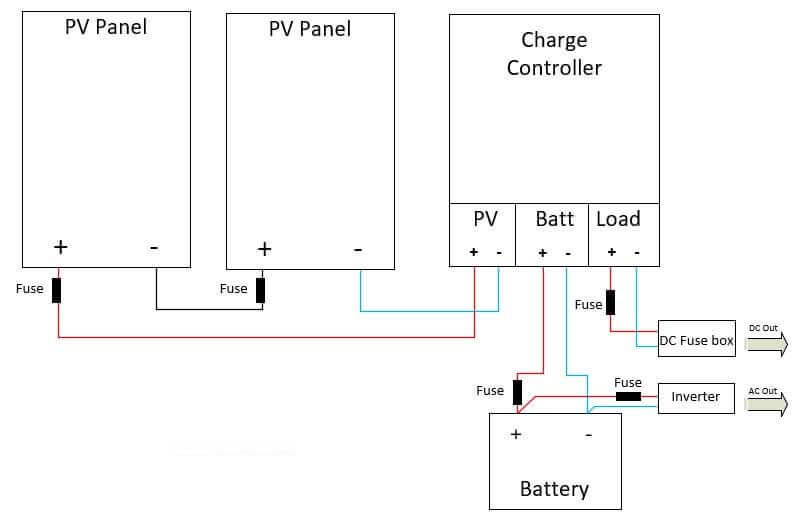 If you have little DC loads, you can connect them to the load terminal on the charge controller. If you want to utilize an inverter, I advise using the battery terminals. See the following diagram as an example.
The size of the wires will depend upon the present that will go through the wires. If the inverter uses 100 amps of the current, you require to size your cable and merges for that existing.
Once completed, you can use the solar panels to heat you greenhouse or run a refrigerator, these are few examples of how solar panels are applicable.
Conclusion
Linking 2 solar panels to one charge controller and one battery is not that difficult to do. You require to follow these instructions on the page and utilize the circuit diagrams I have shown you. If you have questions, make sure to send me an e-mail or leave a remark below.
FAQs