Do Solar Screens Really Work? What Are Its Advantages & Disadvantages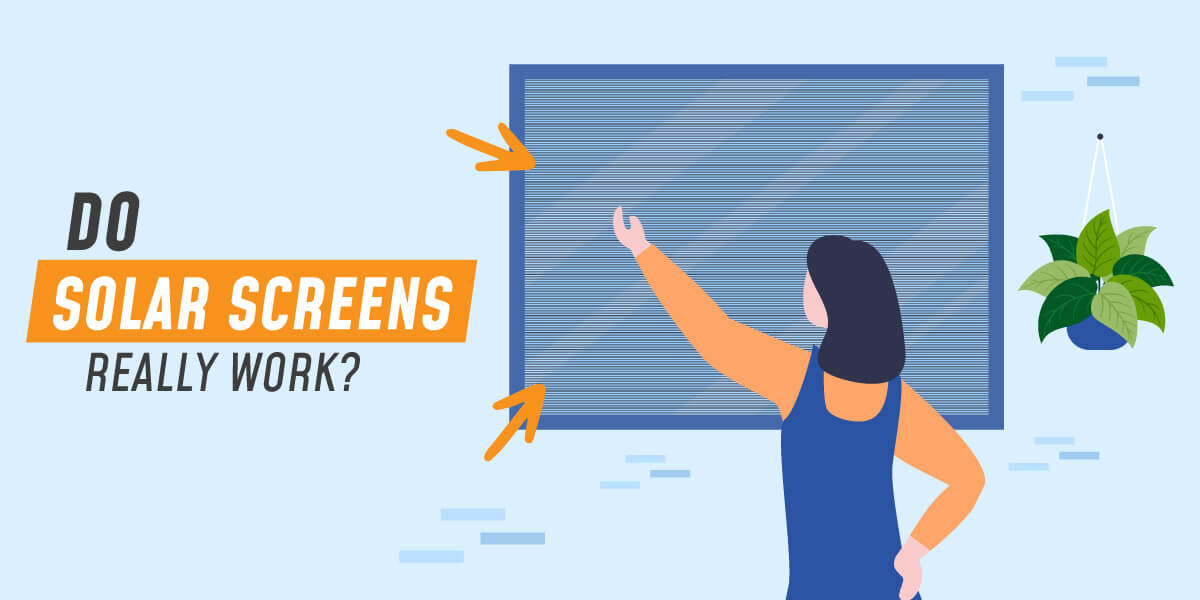 Nowadays, solar window screens and window tinting are quite popular for protecting your home from sunlight and provide shade in your house, but do solar screens really work though?
A cool home, especially during the summer season, is a goal for any homeowner. It is always great to have a comfortable home, irrespective of the temperature outside, but this can come at a very high price.
Here is the good news: you can use solar window screens to effectively block the Sun's rays and maintain a cool temperature in your home without worrying about solar panels heightening your monthly energy bills if you like to use solar energy. This article will learn more about solar window screens and whether they really work.
What Is A Solar Screen?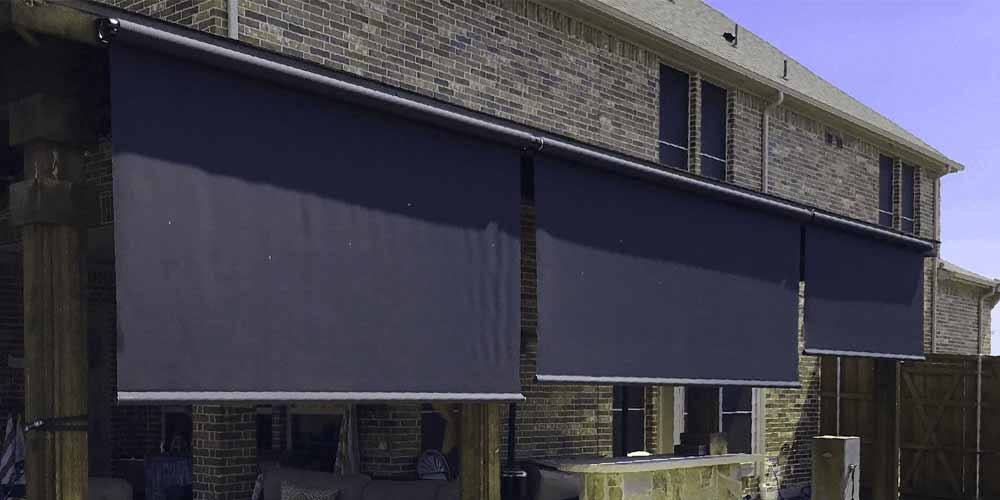 Solar screens for windows work by blocking the sun's heat outside to avert it from entering your house and increasing the ambient temperature.
Typically made of specially made window screen mesh-like polyester weaves and further strengthened by adding PVC coating, the solar screens are installed outside windows to prevent harmful UV rays from entering your home.
How Does A Solar Screen Work?
Solar window screens are made of a special window screen mesh, with the added durability provided by PVC coating. Sure, this is not the most efficient means of bringing down heat transfer through the glass. Solar screens help with solar heat gain coefficients.
You can go to the National Fenestration Rating Council, a third-party government entity that rates all windows according to how well they insulate, though they do not have ratings on solar screens.
Pros And Cons of Solar Screens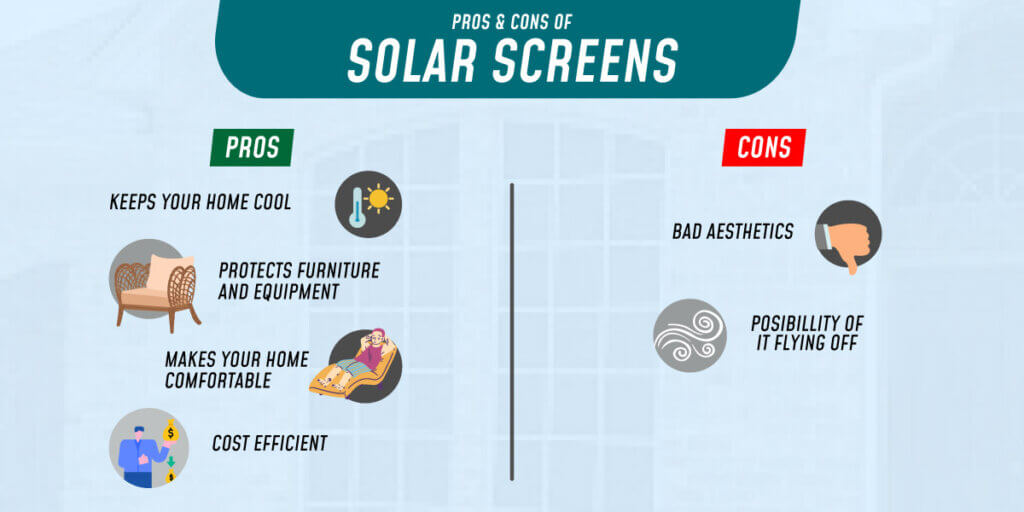 Much like everything else, solar screens also have pros and cons, and we are going to look into that right now:
1. Keeps Your Home Cool
This one goes without saying- solar window screens function by keeping your house cool during the summers. They avert the heat of the sun and the scorching rays from coming into your home. They work well with your AC to maintain a cool temperature in your house. Solar window screens help lower home temperature up to a whopping 15 degrees.
2. Protects Furniture and Equipment
They also help in blocking the scorching glare of the sun and filtering UV rays. Hence, they effectively prevent damage to the furniture and other equipment inside the home.
The rays of the sun can cause furniture to fade quickly, especially if constantly exposed. They can turn into a yellowish color and cause damage. But installing solar window screens can prolong the lifespan of all household furniture.
3. Makes Your Home Comfortable
Installing solar screens can make your home much more comfortable. It can lessen the amount of heat coming into your house.
Direct sunlight impacts the surface of your house, and when it is reflected, it can cause eye strain and discomfort. Blinds or curtains can rarely tackle these, and a solar window screen can be handy. Moreover, if you use your PC or phone often, the Sun rays can be bothersome. The same rings true for TV. 
4. Cost Efficient
Solar window screens can drastically save money. These screens can deflect the scorching brightness of the sun to ensure the sun glare does not enter your home. These solar window screens are more effective than ordinary window treatments such as blinds and curtains.
Apart from blocking the sun's rays, they can offer privacy too. It is hard for someone outdoors to peer inside your home with solar screens.
5. Bad Aesthetics
This one is a con in that, from a purely aesthetic standpoint, solar screens are quite dark and tend to make houses seem dark in general. This surely does not enhance your home's beauty, so keep that in mind. If you like a well-lit home, this might pose an issue. Darkness decreases serotonin and endorphin levels in humans, so be mindful of side effects.
6. Possibility of it Flying Off
The possibility of your solar screens blowing away or being damaged in storms is also a challenge to this trendy hardware.
Depending on your local weather trends, some solar screen companies suggest installing them on the interior of the windows to protect them better. The screens are thick enough to inhibit some airflow if you like to open the windows for ventilation.
Do Solar Screens Really Work?
Yes! They work wonders in keeping the heat and discomfort away from your home! They also reduce your electricity costs by a lot, saving you money on ACs and cooling systems. Solar screens are great at doing a multipurpose job if you can overlook the aesthetic drawbacks and the risk of windy storms.
Are Solar Screens Worth It?
Definitely! The bottom line is that it all depends on your priority. If your priority is to ensure you are staying in a calm, cool, and comfortable room devoid of the scorching UV rays of the Sun, attaching solar window screens on your home can be for you. If you like airy, light rooms, you might need reconsideration. Good luck!
FAQs